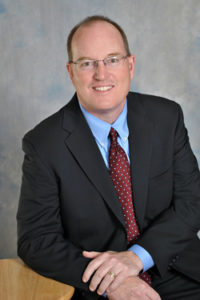 JAMES V. MONAGHAN, ESQ.
Since 1991, I have been a trusted and professionally-recognized attorney offering an array of legal services in areas of workers' compensation, personal injury and consumer bankruptcy. For more than 27 years, my practice has helped clients in the Philadelphia area (Montgomery, Chester, Bucks and Delaware counties) as well as throughout the Commonwealth, obtain justice as well as millions in damages for compensation.
Workers' Compensation
Certified as one of a limited number of specialists in the field of workers' compensation and recognized by the Pennsylvania Supreme Court. With my extensive experience in the courtroom and at the negotiating table, I ensure that my client's rights are protected and that they receive all of the benefits available to them under the law. I regularly appear before judges, defending the rights of injured individuals who have suffered tragic losses as a result of injury both in and out of work. With unparalleled settlements and trial awards, I combine aggressive litigation, negotiating tactics and knowledge of the law, allowing me to obtain the best possible results for my clients. I address legal needs in cases such as:
Claim Petitions
Review Petitions
Suspension Petitions
Termination Petitions
Penalty Petitions
Compromise and Release Petitions
Appeals
Personal Injury
I represent individuals injured as a result of the negligence of others. This includes auto accidents, slip and fall accidents, product liability, medical malpractice, premises liability and other similar matters. I have extensive knowledge regarding medical, economic and vocational damages and I combine that with compassion for my clients. I handle:
Rear End Collisions
Intersectional Accidents
Pedestrian Accidents
Ice and Snow Accidents
Dog Bites
Wrongful Death
Medical Malpractice
Slip and Fall Accidents
Bankruptcy
I regularly appear before bankruptcy trustees and judges to protect my clients' assets and provide them relief from their creditors. I assist consumers with credit card debt, mortgage foreclosure, medical and legal debt, personal loans and other financial hardships. I represent my clients in:
Chapter 7
Chapter 13
Foreclosure Prevention
Auto Repossession
Tax Debt Relief
Reputation for Excellence
I have been recognized as a top attorney in publications such as Super Lawyers, Martindale-Hubbell, Main Line Today, Suburban Life Magazine, Montco Happenings and others. I am among the first attorneys in the state to obtain the credentials and pass the rigorous written exam to become a Certified Workers' Compensation Attorney. I have lectured on the topics of workers' compensation, personal injury and bankruptcy. I have written a series of legal guides on these topics as well.
I have participated as a speaker for the Philadelphia Area Project on Occupational Safety and Health (PhilaPOSH), a non-profit advocacy group that is sponsored by local unions and fights for the rights of Pennsylvania workers. I provide adult education seminars on workers' compensation and bankruptcy in school districts throughout the Philadelphia area. I regularly attend continuing legal education seminars, expanding my knowledge of workers' compensation, personal injury and bankruptcy.
I received my Bachelor of Arts in 1988 from Rutgers College and my Juris Doctorate in 1991 from Villanova School of Law where I received the Award for Excellence in Civil Litigation.
Mr. Monaghan was a very helpful and supportive attorney who exhibited a professional and organized firm. He was wonderful and now my worries are gone. The process was smooth and my stress level has decreased. I highly recommend anyone to use Mr. Monaghan as an attorney to help with their needs.
I would recommend Attorney Monaghan to anyone seeking excellent legal representation. He was very informative and eased any anxiety I was having with the process. His assistant Linda is a great part of his team. He was always available for questions whenever I had them. Perfect 10.
Extremely knowledgeable and professional. Jim ensured that I was well informed and supported at each step. Excellent communication and correspondence throughout the process. I felt very safe being represented by Jim.
Jim was very helpful with my workers' comp case. He really sped up the process in which the insurance company needed to do. Also, he has a calming, reassuring aspect of his character that honestly I wish all lawyers would have.
Jim was awesome! Very patient and kept me informed of everything that was going and what was going to happen. I would recommend him to anyone who needs lawyer services.